Car park ventilation systems are required to exhaust pollutants produced by vehicles and in the event of fire, clear smoke to assist the fire service. Depending on the type of car parking, there are a variety of ventilation systems that can be utilised.
Smoke is a real threat to life in an enclosed space such as underground carpark and also causes significant issues for fire fighters dealing with the fire. Fire Design Solution smoke extraction and ventilation systems are designed to rapidly remove smoke during and after a fire. Such systems also consist of fresh-air fans and exhaust fans, but no ducts are used.
There is another costlier option which is Conventional ventilation also used in closed car parks. It consists of both fresh-air fans and exhaust fans in combination with ducts for transporting air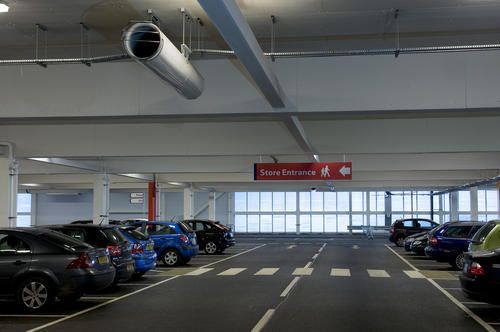 We are the pioneer in this field. Till now we had provided more than 300 projects inside India as well as its neighbouring countries also. We have been doing this automation successfully since 2009. All our customers are very happy with our service.
List of some of our customers are as follows :